Posted on
ALS Awareness U.S. Army veterans ….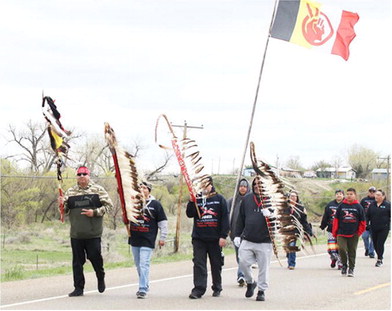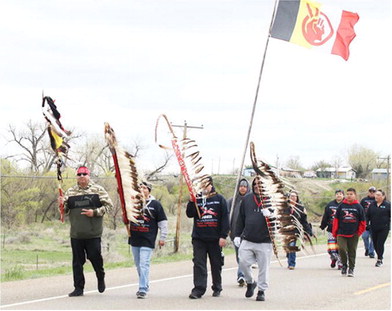 ALS Awareness
U.S. Army veterans and eagle staff carriers Lance Fourstar (left to right), Jackson Chaser, Terry Martinez and Jeff Berger lead a march for increased awareness of Amyotrophic Lateral Sclerosis Saturday, May 21, in Poplar. The four-mile walk was organized by the family of Curley Youpee "Sung'Gleska" Spotted Horse, who was diagnosed with ALS in March 2016.
(Photo by Bill Vander Weele).