Posted on
Lustre's Boys Claim Second Place At District Track Meet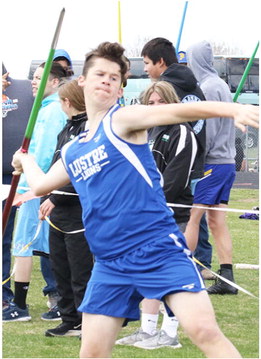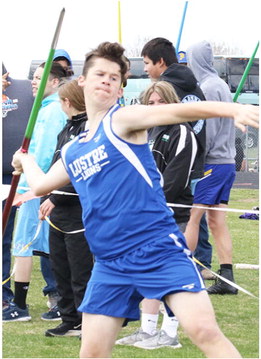 Lustre Christian's boys' track team struck for 105 points for second-place honors at the District 3C track meet in Glasgow on Saturday, May 14.
Scobey's boys topped the team standings with 257 points.
In the girls' standings, the top three teams were Scobey with 211, Saco with 115 and Whitewater with 107.
Braden Ewing led the Lions with two first-place performances. The junior earned first in the long jump with a mark of 19-0 and first in the triple jump with a best of 39-10.
Ewing also took second in the 200 at 24.77 and third in the 100 at 12.25 points.
Cayden Klatt finished second in the 800 at 2:23.74, second in the 3200 at 13:52.39 and third in the 1600 at 5:36.18. He earned fourth in the discus with a mark of 94-6.
Elijah Lenihan cleared 5-4 for second place in the high jump. The junior placed fourth in the long jump at 17-3 and took fourth in the 1600 at 5:37.61.
The 1600-meter relay team of Byron Ewing, Lenihan, Klatt and Braden Ewing finished second at 4:20.99. The 400-meter relay team of Sean Uy, Mason Hikemann, Arun Ramnarace and Byron Ewing placed third at 55.31 seconds.
Byron Ewing took fifth in the 200 at 27.12 seconds and seventh in the shot put at 31-7. Uy finished sixth at 27.52 seconds.
Naveen Pilla finished fourth in the 300-meter hurdles at 60.63 seconds. Ramnarace earned seventh in the 800 at 3:22.02.
Mason Hilkermann took eighth in the discus at 77-6 and fifth in the javelin at 101-1. Uy took seventh in the javelin at 99-09.
Rebekah Jossart led Lustre's girls by placing fifth in the 100 at 15:23 seconds and fifth in the 1600 at 6:38.74.
The Eastern C divisional meet takes place in Glasgow on Thursday, May 19.