Posted on
Ackerman Leads Frazer At District 3C Meet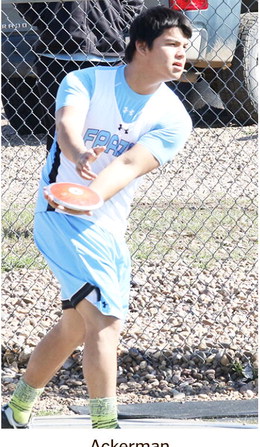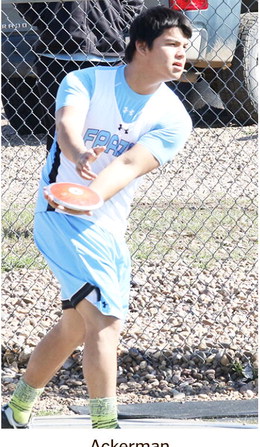 An outstanding day by Ryker Ackerman led Frazer to a third-place showing at the District 3C track meet in Glasgow on Saturday, May 14.
The Bearcubs accounted for 35 points at the district meet.
Ackerman earned first place in the javelin with a best of 120-7, second in the discus with a mark of 101-7 and third in the shot put at 40-01.
Frazer's boys' 400-meter relay team finished second with a time of 55.28 seconds. Running the race were Malaki Smoker, Jonathan Jackson, Ackerman and Blue Fettig.
Jackson finished fifth in the 110-meter hurdles with a time of 22.87 seconds.
Joseph Beston placed sixth in the shot put at 32-2. Blue Fettig took eighth at 31-3.
Ty Fourstar took eighth in the javelin with a mark of 99-6.
For Frazer's girls, Shakira Beston took seventh in the shot put at 25-8.
Angel Nelligan earned seventh in the discus at 72-6, eighth in the shot put at 25-7 and eighth in the 100 at 15.88 seconds.
Evelyn YellowHammer finished eighth in the 200 at 39.76 seconds.
The Eastern C divisional track meet is scheduled for Thursday, May 19, in Glasgow.