Posted on
Lack Of Montana News On Nemont Tops Roosevelt County Commissioners' Agenda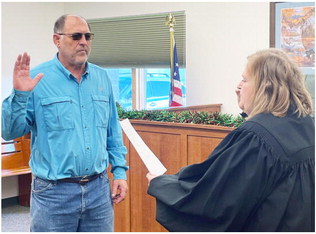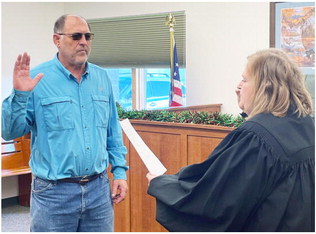 Roosevelt County commissioners decided to hold off on the purchase of new radios for the sheriff's office until additional funds are in hand. Commissioners made the decision during their weekly meeting on Tuesday, Jan. 5.
The sheriff's office was requesting five radios for a total cost of $30,350.
Commissioner Gary Macdonald noted the money will come from the Federal Emergency Management Agency's Operation Stonegarden Grant Program, but there is about only $8,000 in the fund currently.
"I think we should table this until we get the money in the fund," Macdonald said. There wasn't an official motion made about the topic, but commissioners agreed to wait until funds are available.
Commissioner Gordon Oelkers thanked Macdonald and commissioner Duane Nygaard for selecting him to continue as the board's presiding officer. Commissioners approved a resolution regarding meals and mileage. The rate for meals will remain the same at $10 for breakfast, $12 for lunch and $17 for supper. Mileage rate has decreased to 56 cents per mile for the first 1,000 miles and 53 cents per mile for over 1,000 miles in a month.
County office hours for the year were established as being from 8 a.m. to 5 p.m. on weekdays except for holidays. Hours for the commissioners' office is 8 a.m. to noon, and then 1-5 p.m. Public notices will still be posted at the county building in Culbertson and the bulletin board in front of the commissioners' office in Wolf Point.
Commissioners expressed concern that Nemont is no longer carrying Montana news broadcasts.
"As a commissioner, should we complain to Nemont, FCC?" Oelkers asked.
Resident Bill Juve noted that he brought a similar situation with Dish TV to the commissioners' attention a couple of years ago.
"You as county commissioners can pursue this," Juve said. "Whether you will get anywhere, I don't know."
Oelkers added, "We will see what we can do. I don't know what can be done yet."
Commissioners approved a bid of $5,405 for new lights and wiring at the county shop in Wolf Point. The building will be used as a welding shop down the line.
"It's almost dangerous in there because it's so dark," Nygaard said.