Posted on
Elmer Adams Jr.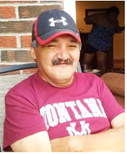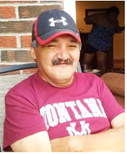 Elmer Adams Jr., 61, of Wolf Point died July 9, 2020, at the Billings Clinic.
He was born Oct. 12, 1958, to Tessie and Elmer Sr. "Jiggs."
He was a very hard working, caring, loving man. He enjoyed softball, hunting, fishing, riding around and hanging out with family and friends. He enjoyed playing darts. He enjoyed camping at pow-wows and going to rodeos. He enjoyed being around his grandchildren. He always loved to give a hand.
He worked for the Fort Peck Tribes Fish and Game Department as a warden for many years until he became very ill. He enjoyed the outdoors.
He was preceded in death by brothers, Johnny Ray and Wilmer James; and sister, Carol.
He is survived by his companion, Zebe Andrews; children, Elcha, Elmer III, Carmie, Elmarie, El'Lyssa, Elrayen, Kiyen and he also took Raven Jackson, Alliana Clark and Aurora Adams as his daughters as well; 11 grandchildren; and siblings, Norma, Rain, Sadie, Crissy, Ronnie and Leslie Adams.
Funeral services were held at 1 p.m. Wednesday, July 15, at Clayton Stevenson Memorial Chapel. Cremation to follow.