Posted on
COVID-19 Round-Up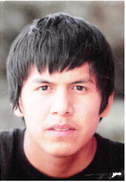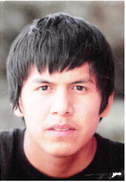 Yellowstone County Adds 55 New Cases In One Day
According to Montana health officials, another 80 COVID-19 cases in the state were confirmed on Tuesday, July 7. This bumped the state's total number of known cases over 1,327.
Tuesday's count is the highest one-day number recorded in the state, with 55 cases in Yellowstone County. More than 40 residents and an additional 15 staff members at Canyon Creek Memory Care Community in Billings have tested positive as of July 7. Two residents have been hospitalized so far, according to the Yellowstone County health department. The total number of positive cases among residents is 43. Last Friday testing was done for 55 residents and 56 staff members. Seven residents and 26 staff members of the assisted living facility have tested negative. Results have yet to come back for another nine residents and 15 staff.
Around the state, 588 people are known to be currently infected and 22 are hospitalized. 716 people are listed as recovered. At press time, there have been 23 deaths. There have been 105,327 tests conducted statewide.
The case count for Roosevelt County is seven cases reported with all seven cases recovered. It has come to the attention of Roosevelt County Health Department that COVID-19 Case #8 reported on June 25 has two counties of residence in Montana. On June 29, the Montana Department of Health and Human Services made the determination to report the case out of Carbon County and not out of Roosevelt County.
In response to mounting positive cases, the Fort Peck Tribes have reverted to Phase 2 and the reservation-wide curfew has reverted to a start time of 12:30 a.m.
The tribes have also pulled any financial support for the Wolf Point Wild Horse Stampede and have forbidden tribal departments to participate in the weekend's activities, including law enforcement.
The Valley County Public Health Department and Frances Mahon Deaconess Hospital confirmed the fourth positive case of COVID-19 in Valley County July 1. Case #4 is a male in his 30s who is not hospitalized and is isolating at home. The case was identified through contact tracing and had been undergoing quarantine. The individual does not have symptoms. The other three cases are now listed as recovered.
Governor Steve Bullock announced an updated directive June 25 that permits safe visitation in nursing homes and assisted living facilities that are able to follow infection control protocols per guidance issued by the Centers for Medicare and Medicaid Services and the Centers for Disease Control and Prevention. Nursing care and assisted living facilities for older adults in Montana may allow visitors after giving notice to residents and family members. Visitation should be conducted in accordance with the strict screening, physical distancing, sanitation, hygiene, testing, and other infection control protocols set forth in the CMS and CDC guidance applicable to nursing homes. Before permitting visitation, facilities should review the applicable CDC and CMS guidance and determine that they are capable of following them. CMS guidance can be found at cms.gov/files/document/qso-20-30-nh.pdf. Bullock's April 22 Phase 1 reopening directive continued the suspension of visitation for all visitors and non-essential healthcare providers, except as for certain compassionate care situations.