Posted on
Olivia Longtree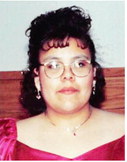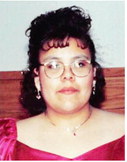 Olivia Marie Longtree "Wasté Hehaka Wiya" (Good Elk Woman), 44, died June 23, 2020.
She was born June 30, 1975, to Robert Longtree and Sherry (TurningBear) Longtree in Poplar. She grew up in Poplar where she attended elementary, middle and high school. She graduated from Flandreau Indian School in 1995.
Throughout life, she made big impacts on the lives she touched and, in return, she made many friends. When she wasn't watching her little brother, she loved to draw, hang with friends, listen to music and drive around. She loved to jingle dress and hit the powwow trails. She loved to make everyone laugh and smile. She was kind, considerate, helpful, caring and giving and had a great sense of humor.
She is survived by her mother, Sherry Longtree; brother, Christopher Longtree; and sister, Christina Longtree.
She was preceded in death by her brother, Robert Longtree Jr.
Funeral services were held Monday, June 29, at Clayton Stevenson Memorial Chapel in Wolf Point. Interment was at St. Ann's Cemetery.