Posted on
MZ Explosion Camp Teaches Athletic Conditioning Techniques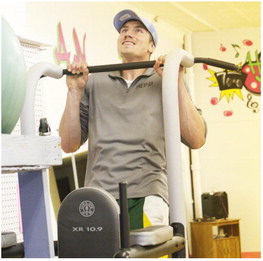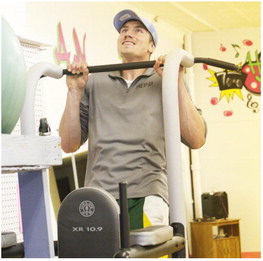 MZ Explosion Camp
MZ Explosion Camp, a novel approach to athletic conditioning, presents new ways to workout for local athletes.
The camp for 10 athletes going into grades seven through 12 is held four mornings each week for four weeks at Impact Fitness on the 200 block of Main Street.
Seven of the 10 attending the camp are students at Wolf Point Junior/Senior High School, two are Poplar High School students and one is from Hanford, Calif. She is a high school MVP basketball player who is visiting her grandparents in Wolf Point.
The MZ is Marianne Zilkoski Rees, a past basketball coach in the Wolf Point School District. She started MZ Academy and MZ Explosion with her brother, Mechiah Zilkoski, who worked with a similar conditioning program that involved jumping.
Zilkoski Rees brought the national Skillz & Drillz program to Wolf Point about five years ago. That program provides various basketball activities for local youth. She created MZ Academy as a part of Skillz & Drills. Zilkoski Rees planned and scheduled the camp and Mechiah Zilkoski is the instructor and camp leader.
"He's been doing the jumping program on and off for several years," Zilkoski Rees said.
MZ Explosion Camp helps athletes with quickness and explosiveness. It is not a weight lifting program, however some weight lifting is included.
Participants attended an orientation Sunday, June 28, and began morning sessions Monday, June 29.
The program that has been called the "formula for explosive athletic performance" is for athletes participating in all sports.
"The major goal is strength and explosive athletic performance," Mechiah Zilkoski said.
Explosiveness leads to quickness for athletics, he said.
"I try to offer camps that are inexpensive. Skillz & Drillz would never turn anyone away because they couldn't pay. Actually, one of our participants is on a Skillz & Drillz scholarship," Zilkoski Rees said.
"Eventually, I want Skillz & Drillz to have high school graduate scholarships," she said.
She added that Mechiah Zilkoski, being young and athletic, can offer so much to youth athletic programs.
"In December and January, we did the MZ Academy advanced basketball workouts," Zilkoski Rees said.
(Photo by John Plestina)
She said each MZ Explosion participants will take home a copy of book present- ing the program Mechiah Zilkoski is teaching.
"It's definitely a team effort and I love working with my brother. I have the experience of organizing and all that stuff including planning, dealing with money and advertising. [Mechiah Zilkoski] offers the skill, athleticism and education. We are constantly learning from each other," Zilkoski Rees said.
Skillz & Drillz plans to present the annual 3-on-3 tournament on Benton Street near the Roosevelt County Library the first weekend in August.