Posted on
Leon Merculieff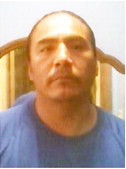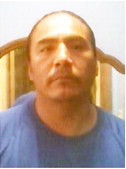 Leon G. Merculieff, 48, died June 24, 2020, in Poplar.
He was born Nov. 19, 1971 to Barbara Joyce Merculieff and Gerald Hollow in Poplar. He grew up in Poplar and Ashland.
He enjoyed being outdoors with friends and family. He did odd jobs around town.
He is survived by one son, Gerald Merculieff of Billings; sisters, Loya Wind (WarClub), Angela WarClub of Minnesota and Jo Hollow of North Dakota; three brothers, Virgil Merculieff of Poplar, Michael Hollow of North Dakota and Stacy Redditt of South Dakota.
Funeral services were held Monday, June 29, at Clayton Stevenson Memorial Chapel in Wolf Point. Interment was at St. Ann's Cemetery. Clayton Stevenson Memorial Chapel was in charge of the arrangements.