Posted on
Karen Turner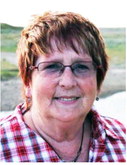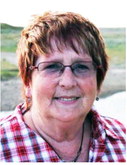 Karen 'Preppie' Lee Turner, 67, died Wednesday, June 24, 2020.
She was born Aug. 25, 1952, in Jordan, the second child to Fritz and Lura Turner. She attended grade school in Jordan and attended high school at Mount Ellis for the last two years, graduating in 1970.
She worked for several years in Jordan at the hospital before moving to Livingston. She worked at the hospital there until being diagnosed with MS.
She moved to Wolf Point in July 1989. She then went on to work for the schools, Youth Dynamics, MD's and NEMHS as a pharmacy tech. One of the milestones in her life was being certified as a pharmacy tech. She was so excited, proud and enjoyed the work.
She later moved to Billings to assisted living until her death.
Her love for everyone was evident and she never met a stranger, but nothing shone brighter than her love of her family. Her nieces and nephews were much loved by her, as well as any child who was fortunate enough to have met her.
She is survived by brothers, Lynn Turner of Bay City, Texas, Darryl Turner of Jordan, Lee and Dee Turner, both of Wolf Point.
A memorial service was held Wednesday, July 1, at 2 p.m. at Clayton Stevenson Memorial Chapel. A reception followed at Harry's Nite Club, south of Wolf Point. Clayton Stevenson Memorial Chapel was in charge of the arrangements.