Posted on
Double-Header Leads To Victory For The Bulls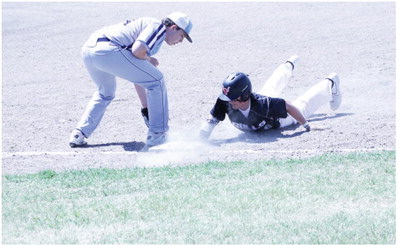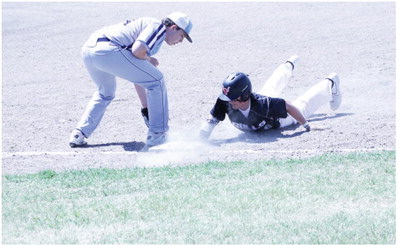 After dropping the first game of a double-header against the 406 Flyers, the Post 49 Bulls captured an 11-1 victory in the second contest during action in Froid on Saturday afternoon.
The Bulls gained control in the second game by scoring a run in the first, three more in the second and six in the third for a 10-0 advantage. After the Flyers scored in the top of the fifth, the Bulls ended the contest by the 10-run rule in the bottom of the frame.
Bode Miller led the Bulls' offensive attack with four hits and three runs batted in. Justice Bengochea added two hits. Colter Oie finished with two runs batted in.
Scoring two runs each for the Bulls were Walker Ator, Jackson Oie, Bengochea and Braeden Romo.
Ator struck-out five batters in his three innings on the mound. J. Oie and Ryley Beery each pitched an inning.
The Flyers won the first game by a 5-1 final.
The Flyers, which include players from Billings, Laurel and Shepherd, gained a 3-0 lead in the top of the first game's opening inning. With the bases loaded, a double play started by shortstop Issac Johnson ended the frame.
The Bulls put together a scoring threat in the bottom of the third when B. Miller connected for a double down the rightfield line. He was, however, stranded to end the inning.
In the bottom of the fourth, Payton Hauge reached on an infield hit and Ator walked to put up a scoring reach. The Bulls were held scoreless though.
After the Flyers scored in the the top of the fifth for a 5-0 margin, the Bulls got on the scoreboard in the sixth when a single by Beery knocked home Ator to cut the gap to 5-1.
The contest featured several defensive plays by the Bulls including throws from deep in the shortstop hole by Johnson and a diving catch by centerfielder Ator.
Beery struck-out three batters and allowed nine hits in four and two-thirds innings on the mound.
Having the Bulls' three hits were B. Miller, C. Oie and Beery.