Posted on
26th Longest Dam Race In The Books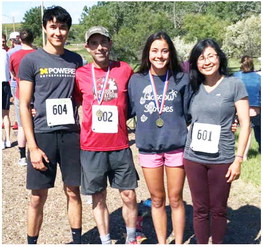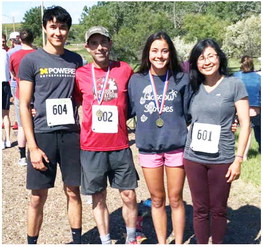 McKeans
By James Walling
The 26th annual Longest Dam Race concluded Saturday, June 20. Cesar Mireles took first place in the 10k race with a time of 39:32.36. He was followed by Sam Smith, Tate Carney, Chase Brown, Hudson Severson, Grant Schillinger, Veronica Melby, Laurie Rice, Caleb Osborn and Andrew Mc-Kean.
Sydnie Severson placed first in the 5k walk with a time of 38:53:39. She was followed by Codelia Nickels, Rosalie Spinler, Thomas Granbois, Heidi Severson, Wendy Mintz, Jaylein Nickels, Tristan Powell, Julie Mc-Gehe and Jill Waarvik.
Tyler Moriarty placed first in the 5k run with a time of 20:43:00. He was followed by Cesar Mireles, Tate Carney, Matthew Ellerton, Chase Brown, Sam Smith, Ali Flaten, Eli Feezell, Shane Mintz and Jamie Selting.
Colter Barnett placed first in the novice bike race. He was followed by Michael Fransen and Darrell Walstad.
At press time, results for the 1 mile race were not available.
For more information about the race, call the Glasgow Area Chamber of Commerce and Agriculture at 228-2222.
Merlin (left to right), former Herald- News staffer Andrew and Iris McKean pose with mom/Frazer School OPI wraparound facilitator Lih-An Yang after the 2020 Longest Dam Run in Fort Peck June 20.
(Submitted photo)