Posted on
Bulls, Agland A's Representing Extreme Northeast Montana This Year In Baseball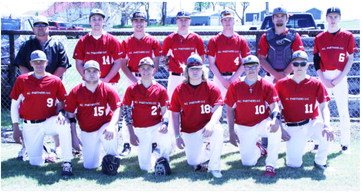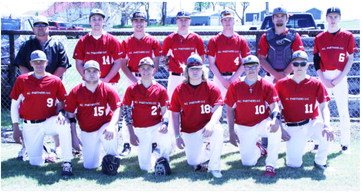 Community News Staff Baseball is definitely alive in northeastern Montana this summer.
The Post 49 Bulls are the first American Legion team in the Froid area in more than a decade.
"I actually started a Babe Ruth team last year," assistant Bulls' coach Scott Crain said. "We had a good turnout and the kids wanted to play Legion. They talked me into having a program."
Josh Johnson is serving the program as the head coach.
"Josh offered to coach it as long as I did all the legwork," Crain said.
The 16-player roster includes athletes from Plentywood, Scobey, Medicine Lake, Froid, Culbertson, Bainville and Sidney.
Crain said the name Bulls came because the players didn't want a nickname associated to any particular area town.
The Bulls opened their season with a double-header sweep over Wolf Point. They lost two games to the Miles City Outlaws last week.
"Our only goal is getting in as many games as we can," Crain said.
Top pitchers for the Bulls include Walker Ator and Issac Johnson.
"Good attitudes are a very strong point," Crain said of the team. "I think we aren't overly strong pitching or hitting, but the kids are fairly well-rounded."
Upcoming games for the Bulls include a doubleheader in Glendive on Thursday, June 11, and home against the 406 Flyers on June 27.
The district tournament starts in Billings on July 30.
Crain said there are 14 players on a Babe Ruth aged team representing Culbertson and Froid this summer.
The Agland A's have games scheduled against Glasgow, Plentywood, Wolf Point and Sidney.
They split a double-header against Wolf Point so far this season.
"We're trying to get kids back to playing baseball," Crain said. "Our goal is to give everybody a place to play."
He said most of the Agland team are 13-year-old players. The team is officially playing as a Legion B squad.
"We want to get baseball going again," Crain said.
A team photo of the Agland A's was unavailable as of presstime. Watch for upcoming issues of the Northern Plains Independent and Community News for it. It will be published once it is available.