Posted on
Mandi's Massage Receives First Dollar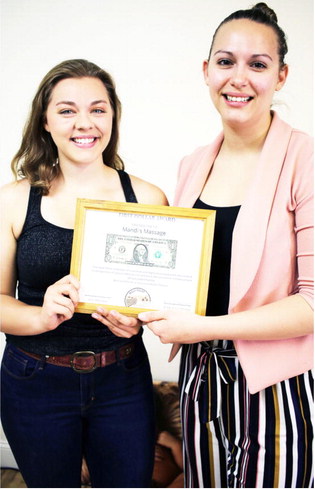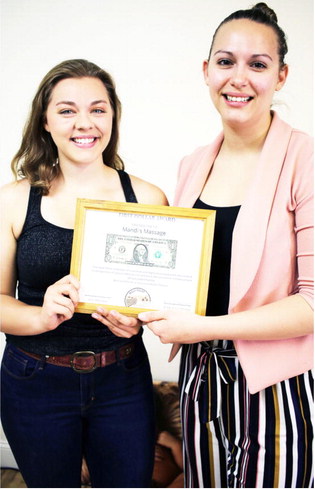 Wolf Point Chamber of Commerce and Agriculture director Nicole Miller presented Mandi Martin with a First Dollar certificate at Martin's Wolf Point location across from the Sherman Inn May 29.
Mandi's Massage LLC is the only location currently offering massage therapy in the Wolf Point area.
Martin grew up in Vida and graduated from Wolf Point High School. She attended Williston State College, where she graduated with an associate degree in applied science with a major in massage therapy. In her spare time, said Martin, you can find her with puppy Rozie.
"I'm excited to bring something new to the community," said Martin. "I focused on the Wolf Point area, because there isn't anybody around this area that is a massage therapist. A lot of people have to travel an hour just to get a massage."
Mandi's Massage is located at 107 East Anaconda Street, across from the Sherman Inn. She can be reached at 650-2027.