Posted on
Irizarry Wins Student Art Contest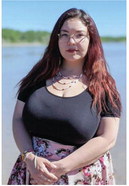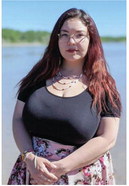 Tribal College Journal
has announced that Tiffanie Irizarry and Suni S. Vizcarra Wood, both students at the Institute of American Indian Arts in Sante Fe, N.M., are the winners of the 2020 TCJ Student cover art contest.
Irizarry's portrait drawing of Hollow Horn Bear will appear on the cover of the summer 2021 issue of TCJ, while Vizcarra Wood's digital artwork, Spiritual Embodiment, will be featured on the cover of this year's edition of TCJ Student.
Tiffanie Irizarry is Ihanktowan Dakota Sioux/Puerto Rican and grew up on the Fort Peck Indian Reservation where she is an enrolled member. A 2D portrait artist favoring the mediums of charcoal and graphite, she is pursuing a bachelor of fine arts degree at IAIA. Irizarry draws inspiration from the faces of the ancestors and embraces their cultural knowledge and teachings. Her artworks have been showcased in New York City, N.Y., and Santa Fe, N.M.
Despite the COVID-19 pandemic, TCJ received a strong pool of entries this year, many of which will be showcased in this year's student edition, at TCJStudent.org, and in future issues of the journal.
Bradley Shreve, editor of Tribal College Journal, says, "Congratulations to Tiffanie and Suni for their excellent artworks. These two artists have a bright future ahead of them — I look forward to seeing more of their art in the coming years. We would also like to extend a big thanks to all tribal college students who entered our contest. We're all going through troubled times now, but by sharing your creative energy and vision, you remind us that there is magic and great beauty in the world."