Posted on
Wolf Point Sends Off Grads Sunday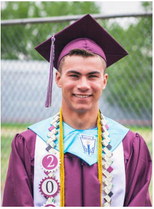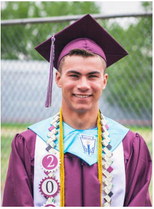 Wolf Point High School hosted commencement exercises for the class of 2020 at Marvin Brookman Stadium in Wolf Point Sunday, May 24. Thirty-eight students received diplomas.
Darlene MacDonald and Caden Kurokawa delivered the honor student speeches. Superintendent Loverty Erickson spoke next. She quoted the school's first superintendent, Mr. Livingston, and said that the pioneer flame has not been extinguished. She spoke to the school's progress by pointing out that there has never, until now, been a Native superintendent in the district.
"Your ancestors," said Erickson, "who walked through snow drifts, racism, civil wars, influenza, fires and state championships are with you today celebrating another chapter in Wolf Point history. Fortunately, your chapter has Common Core State Standards and the first Native American woman superintendent. Look back with pride, little ones. You are now part of history [...] You are now and will always be Wolf Point Wolves."
Valedictorian Nickolas Page and salutatorian Whitney Porras addressed the attendees. Principal Kim Hanks delivered the announcement of awards and scholarships, as well as the presentation of candidates and diplomas. She was assisted with the latter by school board chairman Mark Kurokawa and vice-chair Linda L. Hansen.
Fang staff presented the 2020 slide show and the honor song was performed by the Black Tail Singers.
The 2020 class motto is "Stand by those who stand by you." The class flower is a white rose.
Candidates for diplomas included Colby Clampitt, Carter Pedersen, Michael Goodman, Lance St. Germaine, Nickolas Page, Caden Kurkokawa, Aliyah Kirn, LaSandra DeWitt, Halle Reddig, Lindsay Nefzger, Tory Nygard, Mya Fourstar, Whitney Por-