Posted on
Rodney Kilsdonk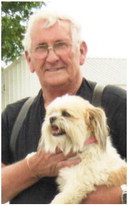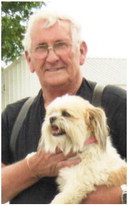 Rodney Henry Kilsdonk, 77, of rural Sidney, Mont., died in his sleep at home on May 2, 2020, after a short battle with lung cancer. Silha Funeral Home of Glendive, Mont., has been entrusted with the arrangements.
Rodney, born June 21, 1942, in Jamestown, N.D., and raised in Culbertson, Mont., was the second of 10 children born to Henry "Hank" Kilsdonk and Mildred "Millie" Rasmussen Kilsdonk.
Rodney begrudgingly completed eighth-grade before launching into a series of jobs including: sheepherding, custom combining, seismographing and working at the Peavey Elevator in Wolf Point.
Rodney spent a short time in the United States Navy and was honorably discharged in 1961.
In 1962, Rod married Norma (Merrill) and together they had three children: Laurie, Rodney Jr. and Duane. They divorced in 1970 and Rodney raised his children as a single father.
On Oct. 14, 1978, Rod married the love of his life, Diane (Oberlander Morast). The family now included Rodney's three children and Diane's two children, Darrin and Dannell. Rod and Diane enjoyed 35 years together before Diane passed on Sept. 22, 2013. They spent a short time together in Savage, Mont., before buying a house and 40 acres a few miles west of Sidney, Mont.
In Sidney, Rodney worked at Holly Sugar, then on drilling rigs and ultimately landed a position with the Richland County Road Department, where he worked for 30 years as a supervisor and a crane operator. He was proud that he ran the same crane for 25 years and that crane retired along with him. During his time with the county, he built several bridges which are still used today.
In 2007, Rodney retired from the county and spent his days in retirement building his collection of tractors. He especially liked to buy them "stuck" and then tinker with them until they ran again. He liked to collect convertible cars, especially Pontiac Firebirds and Chevy Corvettes and drove them with the top down and his Shih Tzu, Maisy, riding alongside him.
Rodney loved to spend summer days fishing with friends and sharing stories. He enjoyed many adventures traveling, sightseeing and eating out with his special friend, Mary Vaira, during his final years. They especially enjoyed seeing shows in Medora and riding around in his convertibles.
Rodney is survived by sons, Rodney (Lisa) Kilsdonk, Duane (Darcee) Kilsdonk and Darrin (Raquel) Morast; daughters, Laurie (Wayne) Owens and Dannell Morast; grandchildren, Tony (Linsey) Owens, Colton Owens, Brandi Owens, Kassidee Rose, Scott (Michelle) Kilsdonk, Elisabeth (Joe) Epley, Tessa (Taylor) Howell, Matreena (Travis) Revoir, Matthew Kilsdonk, Makaela Kilsdonk, Jade Morast, Zoey Morast and Riley Simard; 26 great-grandchildren; brothers, Ralph (Ruth), Tim (Mary), Stan (Kathy) and Odean (Chris); and sisters, Kathy and Mildred Rae (Steve) Owings.
He was preceded in death by his parents, Hank and Millie Kilsdonk; brothers, Eldon and Martin (Mary) Kilsdonk; and sister, Veralyn (Jim) Smith.
Remembrances and condolences may be shared with the family at www.silhafuneralhomes. com.
(Paid Obituary)