Posted on
Patrick Pipe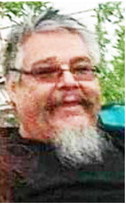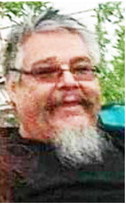 Patrick Raymond Pipe, WaKinyan Ska, 46, died Monday, April 27, 2020, at the Poplar Community Hospital.
He was born July 1, 1973, in Wolf Point to Herman Pipe Sr. and Patricia FourStar Pipe.
As a child, he lived in many states, growing up while moving with his family, going where his father's career led them. He lived in the states of Arizona, New Mexico, Colorado, Utah, Wyoming, North Dakota and Montana. His family settled in Poplar during his freshman year of high school and he earned his high school diploma in 1992.
He attended Rocky Mountain College in Billings and in 1996 completed his bachelor's degree in early elementary education. After completing his degree in education, he decided to attend Police Academy in Artesia, N.M., and did so from January to April, graduating in April 1997. Returning to Poplar, he served the Fort Peck Tribes Police Department.
In August 1998, he met Sudi and, after a whirlwind courtship, they married Nov. 2, 1998, at Lindsey memorial Presbyterian Church in Poplar.
He continued his career as an officer until his retirement in October 2007. During his career, he worked in Poplar, Battle Mountain, Owyhee, Nevada, Lower Brule, South Dakota and completed his career as a sergeant in Browning.
During this journey, they were blessed with three children, Titan, Esiya and Rorric. He loved his family, friends, animals and gardening.
He was a proud member of the Fort Peck Assiniboine and Sioux Tribes and had a deep need to learn as much as possible about his culture and heritage and share it. You were sure to have a lengthy conversation with him if you mentioned Treaty Rights of Politics. He loved visiting, helping anyone in need and, although he was a man of large stature, he was a big teddy bear with a heart of gold, who helped others any way he was able.
He is survived by his wife of 20 years, Sudi; children, Titan, Esiya and Rorric; mother, Patricia; brothers, Herman Jr. of Ohio, Jared of Poplar, Gene BadHawk of North Dakota; and sister, Winona Ritchie.
He was preceded in death by a brother, Horace Pipe.
A graveside service was held Saturday May 2, at Chelsea Cemetery. A memorial service will be announced at a later date. Clayton Stevenson Memorial Chapel of Wolf Point was entrusted with the arrangements.