Posted on
Clifford Country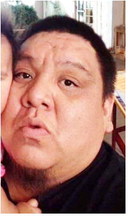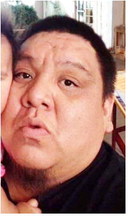 Clifford John Country, 38, of Poplar died April 25, 2020.
Affectionately known as "Duta" as a young boy, he was born in Poplar to Bonnie Clincher and Jeff Country of Sisseton, S.D., on May 20, 1982. His mother later married Herman Red Elk, who helped raised him from a young age.
He attended Poplar Schools. He grew up with Alan Hoke across the street. They could always be seen together and, when the hoop went up, many games were played between all his childhood friends. He spent a summer in Laurel and grew close with cousins Verle Clincher and Louis Montclair. He transferred to Flandreau Indian School in Flandreau, S.D., graduating in 2001. He made lifelong friendships that continued to this day. After graduating, he attended Job Corps in Nemo, S.D., where he studied trades in masonry and culinary arts. A group of friends had started Rez Life Ent around 2003 and he joined the group around 2005. This was an important part of his life and they made many songs and videos, some that can be seen on YouTube. The group consisted of best friend and brothers Chaz Dillon, "Chaz D", Casey Weston, Paul Atkinson (Wazetta), James Culbertson (Jimmy C), BJ Johnson (Benzo), Vern Red Elk and Milo Whitetail (Siouxicide) and Dorrance (Bodoo) Comes Last.
he worked at Tribal Express, Commodity Foods, Faith Lutheran Home and lastly at Agland West with the "Swagland Crew."
In 2014, he met Kay Weston and they welcomed a daughter, Carolann Lenore Country, Feb. 5, 2016. He loved Kay's son, Lucas Fast Horse, as his son, enjoying getting him ready for school and into the school building.
There was never a kinder soul. He never got mad and was always the one who calmed everyone down. He didn't let things that happened in life harden his heart. He loved to cruise, hang out with friends and family, jamming to good tunes. In his later days, he was always hanging with his best friend and brother, Zack Dionne.
He is survived by his daughter, Carolann Country; Kay Weston and Lucus Fast-Horse of Wolf Point; brothers, Vern Red Elk of Miles City, Randy Red Elk of Wolf Point, Jesse Country of Washington and John Country of Sisseton, S.D.; sisters, Charley Red Elk-Snell of Glasgow, Carly Clincher of Wolf Point and Lynn Country of Grand Forks N.D.; and grandmother, Roberta "Bobbie Clincher of Laurel.
Graveside services were held Friday, May 1, at the Riverside Presbyterian Cemetery. Clayton Stevenson Memorial Chapel of Wolf Point was entrusted with the arrangements.