Posted on
Rodrick Speed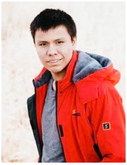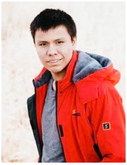 Rodrick Speed, 16, died Monday, April 27, 2020, in Wolf Point.
He was born Feb. 11, 2004, in Poplar. From day one, he had such a precious smile and anyone who knew him would be greeted with that huge smile.
He grew up loving the outdoors. He could be seen riding his bike or running. He loved when the pool would open in the summer and would be there every day. He loved to run and enjoyed cross country and track to the fullest and always ended his run with that infectious smile.
He loved to read, but not on a tablet. He needed to hold a book in his hands. His favorite reading material was something about aliens or some other type of science fiction. He would take a book on long drives with the family or to a restaurant and read while he waited. The Last Dragon Chronicles was the series he was currently reading.
He loved doing things with his friends and family. He had a lot of family, but his friends were very important to him.
He was in choir at school and loved to sing. He just really loved music. He would sing anywhere, all the time.
He loved his job at the Sherman Inn and enjoyed his coworkers. He was proud of himself for working his way up from dishwashing to making pizzas. He was never too good to go back and wash dishes when needed. He was saving his money to buy a car and was studying the driver's manual so he could take his test.
He helped his mother often with the Wolf Point Pound Puppies rescue. His love for animals was amazing and he was always a fixture at the spay/neuter clinics. He could be seen laying on the recovery bed with the dogs and cats, helping them wake up or sometimes just sleeping. Just recently, he flew two orphaned newborn puppies to Billings by himself to get them into the safe hands of the rescue folks at Tiny Tails. He was always willing to help in any way he was needed.
He was preceded in death by his brother, Daniel Lee Renz Speed.
He is survived by his parents, Tina (Speed) and Dave Bets His Medicine; siblings, Casey Mae Olson, Adison James Renz Speed and Ryan Thomas Renz Speed; and grandmother, Aurelia Bets His Medicine of Fort Kipp. Other family members surviving him are Harold "Sinbad" Renz Jr., Colleen Ferguson Renz, Shelby Renz, Ralph Renz, Brennan, Ashley Ferguson and Barb Perry.
A graveside service was held Thursday, April 30, at the Poplar City Cemetery. A memorial service will be announced at a later date. Clayton Stevenson Memorial Chapel of Wolf Point was entrusted with the arrangements.