Posted on
Phyllis Berge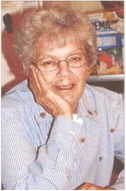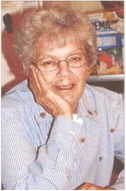 Phyllis Geraldine (Dassonville) Berge, 96, of Bainville, died April 19, 2020, at her home in Bainville.
She was born at home in Frazer, on Oct. 23, 1923, to Paul J. Dassonville and Hazel May (Redfield) Dassonville. She joined oldest brother, Lloyd, and older sister, Margarite (Peggy). She was followed by brothers, Henri "Hank" and Curtis; and sister, Janice.
She attended Frazer Elementary School where she met Dick Berge. He was in the sixth grade and she was in the fifth grade. She attended Frazer High School, graduating in 1941. While in high school, she played basketball with a half-court rule. She was quite proud of being "high point man" in the games. She stated many times, "I'll always be a Frazer Bearcub."
After graduating, she attended Havre Normal School, where she obtained an associate degree that enabled her to teach first grade at the Southside School in Wolf Point during World War II.
She married Dick Berge in 1947 and had two daughters, Rochelle "Rocky"and Paulette "Pauly."
In 1953, she and Dick built The Rancho Motel in Frazer. In 1957, they moved the motel to Wolf Point, where they operated the motel and campground until 1981. In 2012, they relocated to Bainville.
She enjoyed growing up with so many siblings. She talked about how she and Hank could really cut a rug with jitterbugging in the living room. She was a very good dancer and proved it when she taught her great-grandson to dance before his first prom. She could play the guitar and piano by ear and could yodel with the best of them. She loved to sing, especially at church.
She always enjoyed and made every holiday memorable by making special food and hosting dinners. She and Dick loved to share their recipes with their granddaughter by teaching her how to make dressing, among other things.
She was an avid crafter. She crocheted dolls, doilies and afghans. She made plastic canvas projects and enjoyed trying new crafts and recording craft shows from the TV.
She was preceded in death by her husband, Dick; brothers, Lloyd and Hank; and sister, Peggy.
She is survived by daughters, Rochelle Romo of Bainville and Pauly of Plano, Texas; brother, Curtis of Bozeman; sister, Janice Long of Wolf Point; six grandchildren; and five great-grandchildren.
Private graveside services were held and a public memorial service will be held at a later date. Clayton Stevenson Memorial Chapel was entrusted with the arrangements.