Posted on
Montana Shakespeare In The Parks To Provide Free Educational Resources To Regional, National Schools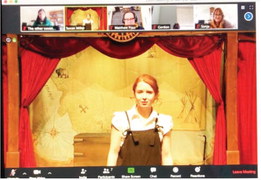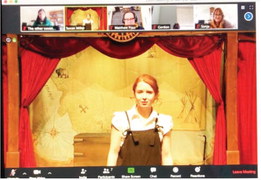 In response to the need for online resources for students learning at home during school closures, Montana Shakespeare in the Parks will make several educational resources available at no cost.
Virtual Shakes includes study guides for several Shakespeare plays, previously recorded performances, lesson plans and activity guides, as well as live, hosted talks between the program's teaching artists and students.
Montana Shakes!, an arm of Montana Shakespeare in the Parks, is an elementary school outreach tour that brings short adaptations of Shakespeare's plays and related workshops to Montana and Wyoming students each spring. This year's tour was canceled March 16 when Gov. Steve Bullock announced the closing of Montana schools due to the coronavirus pandemic. To continue productions, four of Montana Shakespeare in the Parks' teaching artists, who are safely quarantined together, have filmed a play and are creating lesson plans through the interactive learning platform FlipGrid. The play and lessons will be available on Montana Shakespeare in the Parks' YouTube channel and website.
"At MSIP, we're committed to our mission, even in these times of social distancing," said Kevin Asselin, the troupe's executive artistic director. "In partnership with MontanaPBS, we are fortunate to have a trove of online resources for students grades 6-12. We are also creating resources for students K through 5 through our Montana Shakes! program."
The mission of Montana Shakespeare in the Parks is to engage and enrich both rural and underserved communities with professional productions of Shakespeare and other classic plays and, through educational outreach, to inspire creative expression and appreciation of the arts in young audiences.
For information about these resources, or to schedule a performance or talk for students, contact Susan Miller, director of marketing and outreach, at [email protected] edu or visit http://shakespeareintheparks. org/.