Posted on
Patsy Krohmer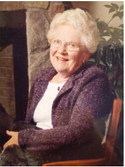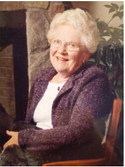 Patsy Krohmer, 84, formerly of Wolf Point, died March 28, 2020.
She was born in Culbertson to Bert and Amanda Johnson on Nov. 3, 1935. She lived in Brockton until she graduated from high school.
After graduating from high school, she went to college for about a year when she met Laverne Krohmer, whom she married Nov. 6, 1955, in Brockton. They welcomed their daughter, Natalie, one year later.
In 1957, they moved to Wolf Point and, in 1958, their son, Wade, joined the family. She would take in ironing to help with the family finances. She always loved ironing.
When her children were in school, she started working at for Roosevelt County in the county superintendent's office. She ran the county spelling bee for many years. Toward the end of her 30-year career, she worked a couple of years in the county clerk and recorder's office. She retired in November 1997.
Eight months after she retired, Laverne died suddenly, leaving her alone. This was very difficult, but she just tried to move forward. Her health and memory started to fail when she was in her mid-60s. She then moved to be close to Wade in Ada, Minn. In 2008, she moved to be close to Natalie in Loveland, Colo., where she remained until her death.
Anyone who knew her knew that her children, grandchildren and great-grandchildren were her world. Most Saturday mornings, when we all lived in Wolf Point and only about a block apart, she would have warm chocolate chip cookies by early morning.
She is survived by her daughter, Natalie Shamley of Loveland, Colo.; son, Wade of Steele, N.D.; six grandchildren; five great-grandsons; brother, DelRay Johnson of Staples, Minn.
She was also preceded in death by a granddaughter, Crystal Lou Krohmer.
Cremation has been arranged through Viegut Funeral Home in Loveland, Colo., and a celebration of life will be scheduled in the future in Wolf Point when family and friends are able to safely gather in her memory.