Posted on
Bill Stracener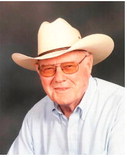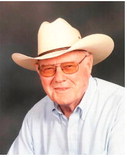 Bill S. Stracener, 92, of Helena, formerly of Wolf Point, died March 18, 2020.
He was born July 2, 1927, in Childress, Texas, to William D. Stracener and Letha (Lansdale) Stracener. He grew up in and around Gilmer and Bettie, Texas.
He spent two years in the U.S. Navy, during which he traveled to the South Pole. After his discharge from the Navy, he married Theresa "Terry" Collins in Philadelphia, Pa., on Nov. 8, 1947. They returned to Texas where he worked as a cabinet maker for a few years. He worked in the oil fields in Texas, Oklahoma and Utah before following the oil north to Montana, the Dakotas and Wyoming in the early 1950s.
He settled in Wolf Point in 1963 and bought the Conoco station in 1970. He raised his family in Wolf Point and retired in 1995.
After Terry's death in 1995, he traveled between Montana and Texas, finally relocating to Big Sandy, Texas. He married Nellie Hughleen Mayfield on Oct. 20, 1997. She died in 2001.
He spent time gardening, canning and playing music. Together, he and companion Gwen Tuel attended church at the Little Mound Baptist Church. He and his brother, Al Frank, were members of a band that played for Tuesday night dances at the East Texas Yamboree Building.
He suffered a heart attack in May 2019. After rehabilitation in Gilmer, Texas, he relocated to Helena, where he resided at Touchmark until his death.
He enjoyed visiting family, friends and relatives, gardening, fishing, playing guitar, metal detecting and playing dominos and cards. He will be remembered for many things including his generosity of time, sharing his baked goods and the fruits of his garden, his ability to meet a stranger and leave as friends, his signature bib overalls and his wonderful musical abilities.
He has 77 grandchildren, great-grandchildren and great-great-grandchildren.
He was preceded in death by his wives, Terry Stracener and Hughleen Stracener; sisters, Elaine Huskey, Bonita Lay and Gloria Holmes; son, John Stracener; granddaughters, Sayra Mahto and Emily Irwin; great-grandsons, Logan Stracener, Ty Bruner and Brayden Stracener; and companion, Gwen Tuel.
He is survived by his daughters, Joan Scott, Tammy Olson, Kristi Irwin and Kim Kurokawa; sons, Bob Stracener, Tom Stracener and Ron Stracener; brother, Al Frank Stracener; and sister, Ann Grasso.
Services will be held at a later date with burial to take place in Wolf Point.