Posted on
Yellow Robe To Receive Honorary Doctorate From U Of M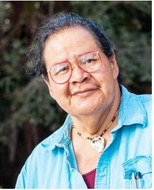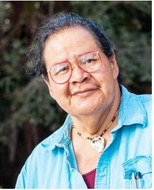 William S. Yellow Robe Jr., a noted playwright and educator, will receive an honorary doctorate of fine arts from the University of Montana at its May 9 commencement exercises.
Yellow Robe is one of three receiving honorary doctorates. UM benefactor and respected businessman William "Bill" Franke will receive an honorary doctorate of business. The late Bonnie "Sim-Sin" HeavyRunner, a tribal court judge and staunch advocate for Native American causes, will receive a posthumous honorary doctorate of law.
"It is our great privilege to present these honorary doctorates to three outstanding individuals," UM president Seth Bodnar said. "All three have led lives of tremendous impact and service, and we are honored to count them among the UM family."
Born in Poplar, Yellow Robe teaches as an adjunct faculty member at the University of Maine. He cultivated his writing and performing art skills at UM before launching a career as a skilled playwright, author, poet, educator and actor.
He is the recipient of numerous awards, and his creative works have brought an American Indian perspective and experience to many new audiences. His mentorship of young Native students and playwrights has boosted the prominence of American Indian theater in the United States. His plays include The Star Quilter, Rez Politics, Sneaky, A Stray Dog
and Mix Blood Seeds, among many others.
Yellow Robe is a member of the Fort Peck Assiniboine and Sioux Tribes.
Yellow Robe will speak at the 2 p.m. ceremony, which will take place in the Adams Center. For more about spring Ccommencement, visit https://www.umt.edu/registrar/ commencement.