Posted on
Swing Choir Travel Suspended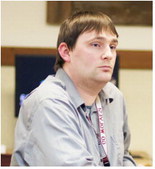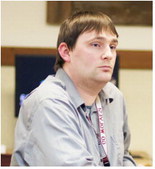 School Board Approves Coaching, Teaching Hires
The Wolf Point School District board of trustees held their regular public meeting Monday, March 9.
During public comment, music teacher Russell Johnson told the board that a planned Wolf Point High School Swing Choir trip to Seattle, Wash., has been canceled due to concerns about exposure to coronavirus.
At-large trustee Dr. Mark Zilkoski said that while the Centers for Disease Control and Prevention do not currently have any domestic travel restrictions in place, common sense suggests that travel to hot spots affected by the virus should be avoided.
Johnson said he hopes to reschedule the trip, suggesting Kansas City, Mo., as a possible destination.
Minutes were approved for the Feb. 10 regular board meeting and a Feb. 24 special meeting. Warrant registers and claims against the districts were also approved.
Southside Elementary School principal Greg Gourneau told the board that Smarter Balanced Assessment Consortium testing is being conducted.
Northside Elementary School principal Georgie Gourneau said 10 students from the fifth and sixth grades participated in the school's spelling bee at Wolf Point High School.
Facilities director Shane Reed told the board that ordering cleaning supplies has become more difficult due to threats of a coronavirus outbreak. He said the district will still be able to get what they need, as schools are given ordering priority, but added that preorder approval will now be required.
Superintendent Loverty Erickson told the board that anti-bullying speaker William Henry will return to speak at Wolf Point Cultural Center Monday, March 16, at 6:30 p.m. Parents and members of the community are encouraged to attend.
Northside Elementary School special education paraprofessional Clarice Charette retired.
Junior high/high school credit recovery paraprofessional Sonica Archdale resigned, as did counselors Christopher and Rilee Perlingiero.
Rhena Tumonong was hired as a teacher for Southside School. Dustin Darby was hired as junior high/high school assistant custodian.
Hannah Struttman and John Wetsit were hired as assistant track coaches. The board deliberated briefly on the policies related to administrators serving as coaches.
Erickson said she couldn't recommend Wetsit, due to current policy, but the board approved him for hire.
Anthony Red Cloud was hired to coach JH track.
Southside Elementary School after-school program tutors Demi Henderson, Alyssa Smith, Ronikka Kendall, Laura Dennis and Suzette Pinili were also approved for hire.
Purchase orders were approved for new routers and wireless access points in the amount of $5,614.45 and a new John Deere mower in the amount of $6,582.39.
A project partnership agreement was approved between the Office of Public Instruction and the district regarding System of Care Tribal Wraparound support. The agreement will allow OPI staff to liaise with the district when students transfer between schools.
A resolution was passed regarding the disposal of district property, including 70 Samsung Chromebooks and a 12-year-old John Deere mower.
A building reserve amount of $250,000 was set in preparation for levy elections.
The next regular board meeting is set for Monday, April 13.