Posted on
Sharon Hawk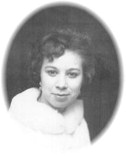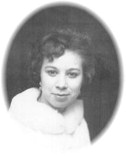 Sharon Louise (Martell) Hawk, 72, died March 2, 2020, in Billings at the Billings Clinic.
She was born Oct. 6, 1947, in Sidney to Daniel and Mary (Colvin) Martell. She was raised in the Fort Kipp and Blair areas of the Fort Peck Reservation. She attended school in Brockton.
In 1966, she went to Oakland, Calif., to attend nurse's training, where she met her future husband.
Sharon and William Hawk were married in Albuquerque, N.M., on June 28, 1967. To this marriage, five children were born: Denise Michelle, William R. Jr., Debra Ann, Darla Diane and Bryan Scott.
In January 1986, she enrolled at Miles Community College to continue her nurse's training. In the summer of 1987, she was diagnosed with colon cancer. Because of her health, she was unable to continue her nurses training, although she did graduate from MCC in 1988.
She was preceded in death by her brother, David Martell; sister, Gladys Silk; youngest son, Bryan Scott Hawk; and a grandchild, Angel.
She is survived by her husband, William "Bill" Hawk of 52 years; four children, Denise, William, Debra and Darla; 12 grandchildren; 14 greatgrandchildren; five brothers, Daniel, Donald, Joe, William and Dennis; and three sisters, Connie, Margaret and Sandra.
Cremation has taken place. Funeral services were held Saturday, March 7, at the Sacred Heart Catholic Church in Miles City.