Posted on
Ronald Pennell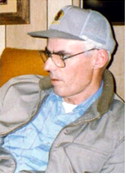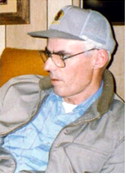 Ronald "Ron" Pennell passed away at his home on Feb. 22, 2020.
Ron was born July 29, 1942 in Fairview, Mont., at the Broadhead house to Carl and Mary (Phay) Pennell. Ron lived in Culbertson, Mont., and graduated from high school in 1960. Ron then joined the National Guard from 1960 to 1966.
Ron married Geraldine Cellmer on Nov. 30, 1963. Three children were born, Janet in 1965, Brenda in 1966 and Charlotte in 1969.
Ron worked as a farm and ranch for many years. In 1980, the family moved to Culbertson with Ron working at the safflower processing plant until 1999.
Ron went back to working as a farm and ranch hand until he was injured in a tractor accident in 2006. In 2010, Ron and Geraldine moved to Billings and lived there until his passing.
Ron is survived by his wife, Geraldine; daughters, Janet (Bob) Royan and Brenda (Frances) Kostelecky; sister, Carol Iverson; three grandchildren, Charles Royan, Brittney and Brandon Kostelecky; and many nieces and nephews.
Ron was preceded in death by his parents, Carl and Mary; sister, Eileen Robinson; brother, Thomas; and a daughter, Charlotte Caldwell.
Services of cremains was held March 3, 2020, in Culbertson, Mont., with burial at a later date.
(Paid Obituary)