Posted on
Harry Purvis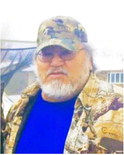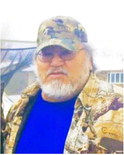 A Celebration of Life for Harry E. Purvis, 69, of Culbertson, Mont., was held from 2 to 6 p.m. Sunday, March 8, 2020, at the American Legion Hall in Culbertson. Remembrances, condolences and pictures may be shared with the family at www.fulkersons. com.
Harry passed away on Wednesday, March 4, 2020, surrounded by his family and loved ones at the Roosevelt Medical Center in Culbertson, Mont.
Harry Edward Purvis was born on Feb. 26, 1951, in Glendive, Mont., to Vernon H. Purvis Sr. and Logeria (Lory) Capa Purvis, the fourth of seven children. He attended school in Glendive, Mont., and graduated with the class of 1969 from Dawson County High School.
After graduation, he attended Dawson Community College for a short time before joining the United States Navy in January 1970. In July 1973, he married the love of his life, Peggy Brock, at the Naval Security Station in Washington, D.C. From this marriage, two children were born, Jennifer Dawn in 1974 and Todd Andrew in 1976.
When Harry returned from the service, he joined his dad doing land leveling and building dikes with Purvis Construction. He also worked at the Husky Truck Stop until becoming a deputy sheriff with the Dawson County Sheriff's Department for 7½ years. He then returned to work at the Glendive Husky Truck Stop. In 1990, he moved to Las Vegas, Nev., and worked with a gas line crew installing swimming pools for Sylvan pools.
One of his favorite road trips he and Peggy took, was to the Fort Jackson in South Carolina to watch their oldest granddaughter, Lexi, graduate from Army boot camp.
His youngest grandson, Tige, meant the absolute world to him. Harry picked him up from school so often that Tige called him "The Butler." His two youngest granddaughters, Madison and Taylor, were born only three days apart and he loved watching them grow together. He called Madison "Me Me" and Taylor was his "Tato." He wasn't able to attend Taylor's wedding last year and that was something he deeply regretted.
His oldest grandson, Scott, was one of Harry's heroes. He loved to watch him play football for the Akron Zips and loved it when Peggy wore her Akron Jersey.
From the time of her birth, Harry and Peggy helped raise a very special girl, Bianca Nicole Stinnett. In 2004, he returned to Montana, which was one of his dreams, and ran the Missouri Breaks Purvis Truck Stop in Culbertson, Mont., until closure of the business in 2011.
Harry enjoyed hunting, fishing and agate hunting with his children and grandchildren. In the last five years, he caught the travel bug and went on several cruises with his family.
Harry passed away on March 5, 2020, at the Roosevelt Medical Center in Culbertson, Mont., surrounded by his family and loved ones.
Harry is survived by: his loving wife of 46 years, Peggy; his one daughter, Jennifer Purvis of Culbertson, Mont.; his one son, Todd (Angela) Purvis of Culbertson, Mont.; five grandchildren, Scott, Lexi, Madison, Taylor and Tige; one great-granddaughter, McKenna; two brothers; two sisters; numerous nieces and nephews; his Godchildren, Troy Purvis, LaNita Bestol and Kianna Miller; and his special family members, Bryan Werner and family, Paul Mischel and family, Earl Fillmore and family, and Bianca Nicole Stinnett and family.
(Paid Obituary)