Posted on
Froid Scholarship Tournament Set For March 19-22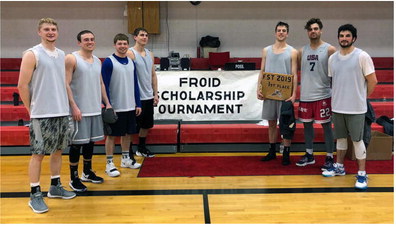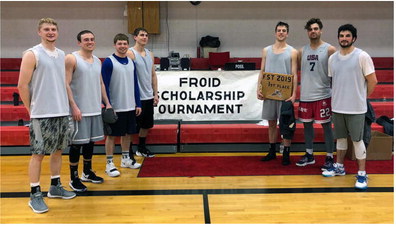 The 37th annual Froid Scholarship basketball tournament is set to begin March 19. Games are scheduled at the Froid gym through March 22. The tournament doubles as a fundraiser for area schools.
Froid's Erica Elvsaas Friede told the Northern Plains Independent that Bainville; Brockton; Culbertson; Grenora, N.D.; Medicine Lake; Plentywood; Poplar; Sidney; Williston, N.D.; and Wolf Point schools are sent scholarship applications. One applicant per school is chosen by their respective selection committees and put forward for consideration.
Since 1986, the tournament has handed out $85,000 in scholarship awards.
Recipients for 2019 include Paytyn Wilson from Bainville, Mackenzie Dethman, Hunter Krogedal, Haley LaBatte and Morgan Mason from Froid, Carlee Stasheim from Sidney and Paisley Ferdina from Wolf Point.
The tournament typically includes 10-12 teams. It originated in 1984 as a tribute to Jeff Ryder. The tournament features a sizable cash purse, a Calcutta auction and a three-point shootout.
All proceeds from the tournament go the Jeff Ryder Memorial Scholarship Fund.
For more information, contact Dean Reiter at 406-963-7222 or Dean Nelson at 406-963-7570.