Posted on
Cowgirls Lose Out In Two At Divisional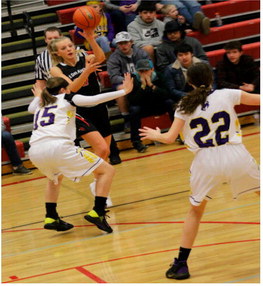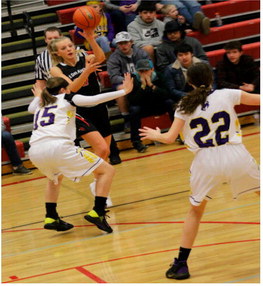 The Culbertson Cowgirls ended their successful basketball season with two losses at the Eastern C divisional tournament held in Glasgow.
Culbertson fell to District 2C champion MonDak, 52-24, in the opening round.
The Cowgirls stayed close in the first half. MonDak led 9-7 at the end of the first quarter and 20-12 at intermission.
The Thunder accounted for 16 points in the third quarter and 16 more in the fourth period for a 52-24 final.
Fallon Sun Rhodes led Culbertson with six points. Also scoring were Kelsie Williams with five, Megan Granbois with four, Faith Bowland with three, Ashtyn Ator with three, Autumn Bergum with two and Makena Hauge with one.
Leading MonDak were Elizabeth Field with 18, Jenna Rust with 14 and Samantha Ledahl with 13 points.
The Cowgirls then lost to Froid/Lake by a 47-31 final on Friday.
After the Red Hawks gained a 24-13 lead in the first half, Culbertson pulled to 35-27 in the third quarter. Froid/ Lake held Culbertson to four points in the final period.
Top scorers for Culbertson were Bowland with seven, Ator with six and Sun Rhodes with six.
Also scoring were Hauge with five, Williams with three, Granbois with two and Bergum with two.
Leading the Red Hawks were Sydney Dethman with 17, Sydney Dethman with 12 and Baylee Davidson with nine.