Posted on
Geno Charged With Deliberate Homicide, Knudsen To Seek Death Penalty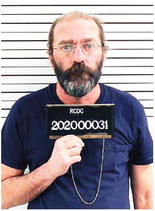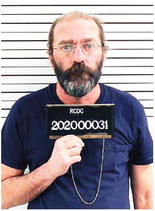 Clovis Christopher Geno, 54, of Memphis, Tenn., was arrested Wednesday, Feb. 19, for allegedly killing of his girlfriend last month in Culbertson.
Geno was charged Feb. 20 with deliberate homicide in the death of Ramona Hilton Naramore, 62, who was found at the residence she shared with Geno in Culbertson on Jan. 26.
According to the RCSO Chief Deputy Patrick O'Connor, Naramore moved to the area from Missouri approximately two years ago.
He said Geno first contacted a neighbor on Jan. 26 when Naramore was unresponsive. Both Geno and the neighbor called the RCSO and reported the death at approximately 7:15 a.m. the same day.
An autopsy later determined that Naramore died of asphyxiation, an indication of foul play. O'Connor said Geno was taken into custody without incident.
Geno did not enter a plea during his initial hearing. According to court documents, his bail was set at $500,000. At press time, he was being held in the Roosevelt County Detention Center.
If convicted, Geno could be punished by death, by life imprisonment or by imprisonment in the state prison for a term of not less than 10 years or more than 100 years. Roosevelt County Attorney Austin Knudsen has indicated that he will seek the death penalty in this case.