Posted on
District Tournament Play-In Game Looms For Lady Wolves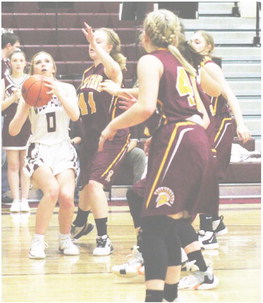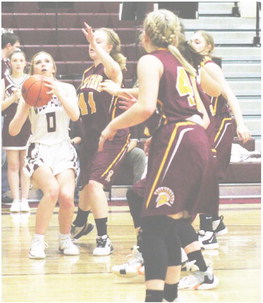 For the defending Class B state champion Wolf Point Lady Wolves, a District 2B tournament play-in game against Poplar looms as an only means of earning a post-season berth.
Since winning the state title in March 2019, six seniors graduated. The Lady Wolves with a young team struggled with slow starts and disappointing losses. The final regular-season games are this coming weekend and Wolf Point is in fourth-place and Poplar is in fifth. The top four play in the tournament.
The play-in will be played in Malta Thursday, Feb. 20, the first day of the three-day tournament.
Ahead for Wolf Point is a final scheduled conference game in Glasgow Thursday, Feb. 13, and season finale with Class C Scobey in the Wolves' Den Saturday, Feb 15. That will be senior night for the Lady Wolves.
"We'll play in that playin game against Poplar. The winner goes on to the [into the district tournament]. The loser goes home," Lady Wolves' head coach Brent Nygard said.
The Lady Wolves lost a pair of non-conference games to Glendive 49-34 Thursday, Feb. 6, and Baker 55-47 Saturday, Feb. 8.
"We got lackadaisical with defense and we didn't take care of the ball very well," Nygard said of the loss to Baker.
Baker 55, Wolf Point 47
Baker 2 14 17 22—55 Wolf Point 12 4 16 15—47
Glendive 49, Wolf Point 34
Glendive 14 14 14 7—49 Wolf Point 10 12 7 5—34