Posted on
William Smith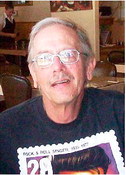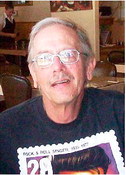 William Charles 'Bill' Smith, 74, of Wolf Point, died Jan. 29, 2020, in Billings.
He was born June 18, 1945, third son of Marie Pereau Smith and Wilfred ("Puss") Smith. The family grew with the birth of a daughter after the sad death of their first son, who died of a brain tumor. The family lived on Wolf Creek, west of the town of Wolf Point.
He attended Wolf Point High School, Shaddock Military School and graduated from Wolf Point High School, where he was a basketball star and still holds state basketball records to this day.
He grew up loving music and Elvis Presley, Patsy Cline, Nancy Sinatra and Dean Martin were among his favorites.
He went to college in Billings for a while and then he went on to attend Dixie State University in St. George, Utah.
When he came home from St. George, he took firefighting training. He became a firefighter for the State of Montana and was sent to fight wildfires all over the West.
He settled in Wolf Point, where he enjoyed farming and ranching on land along Wolf Creek and the Missouri River.
He enjoyed sports of all types, with basketball being his favorite, but he was a most avid fan of the Green Bay Packers football team. The world stopped when his beloved Packers were playing.
On Jan. 12, 2008, he was inducted into the Indian Basketball Hall of Fame, an honor of the highest order. Here are some of the incredible stats that Bill held. He was called one of the most pure shooters in Montana basketball history. He once boasted 47 points against the Glendive Red Devils, and that was after he'd been taken out of the game in the third quarter. He is Wolf Point's all-time leading scorer with 1,362 points. He was a member of two state championships with the Wolves in '61 and '62. He was as good with a 10- to 15-foot hook shot as he was with a 10- to 15-foot jump shot.
He was preceded in death by his brothers, Wilfred and Ronnie; and his sister, Geri Ellen Smith Jensen.
He is survived by his daughter, Jody Denison (Kent Denison of Denver, Colo.; and two grandchildren. Elsie King Hanson was one of the people he cared about most.
A viewing will be held between 2 and 6 p.m. on Friday, Feb. 7, at the Clayton Stevenson Memorial Chapel in Wolf Point. The funeral will be held at 10 a.m. Saturday, Feb. 8, at the First Presbyterian Church in Wolf Point. Interment will follow at Greenwood Cemetery. Clayton Stevenson Memorial Chapel has been entrusted with the arrangements.