Posted on
Howard Bemer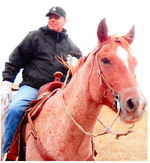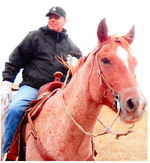 Howard James Bemer, 70, died Sunday, Jan. 20, 2020, at St. Vincent's Hospital in Billings.
He was born on Dec. 7, 1949, to Neville Bemer and Freda Bauer Christian Burshia Bemer. He was raised on the family farm and ranch north of Fort Kipp. He attended school in Brockton, graduating in 1967. He briefly attended Dartmouth and Montana State University before returning to run the farm and ranch due to his Grandfather Neville's illness.
He married Carol White Bear Bemer in 1967 and, to this union, Paul, Leslie (who was born on his birthday) and William were born. They later divorced, but remained lifelong friends.
He married Vicky Hopkins in 1988 and they later divorced.
On June 30, 1999, he married Roberta "Billy Gayle" Murray Bemer. They were devoted to each other and spent the rest of his life on adventures, traveling around the country for his work and locally to support Billy Gayle and the Blue Ribbon Band. Howard and Billy raised her grandd aughter, Ronni Pritchard.
He had many imp ortant and fulfilling jobs during his lifetime. During his career with the Bureau of Indian Affairs, he served as a police officer, criminal investigator and captain of law enforcement. These positions eventually led him to BIA and the Office of Special Trustee Executive leadership positions in Nashville, Tenn.; Washington, D.C.; Rapid City, S.D.; Fort Belknap; Fort Yates, N.D.; and New Town, N.D., before completing his federal career as the Superintendent of the Fort Peck Agency in Poplar.
He also faithfully served the Fort Peck Tribes as a game warden, police officer, tribal executive board member and tribal judge. In addition to his service with the BIA and Fort Peck Tribes, he found the time to operate a farming / cattle operation north of Fort Kipp. He also co-founded United Professional Permitting — a seismic permitting firm — during the early 1980s "oil boom" in northeastern Montana.
He enjoyed the ranching lifestyle and was very fond of his horses. During his younger years, he was an avid team roper and found great success on the regional rodeo circuit. He was also responsible for helping to revive the Fort Peck Indian Rodeo. He was always happiest when riding and probably forgot more than a lot of people knew about horses.
He was a people person and made friends everywhere he went. A born leader, he enjoyed developing talent and empowering people to realize their full potential. He always had a moment to visit, advice to share, or an anecdote that helped. He could tell a mean story and had many stories to tell, from his time mining coal at the old Bemer coal mine, to crazy exploits with his many friends.
He was preceded in death by his brothers, Ossie, Al Jr. and Ronnie Burshia; sisters, Brenda Burshia, who died in infancy, Gladys Bemer and Joyce Bemer Waldhausen; and granddaughter, Paulette Bemer.
He is survived by his wife, Billy Gayle; children, Paul Bemer, Leslie Gourneau and William Bemer; stepson, Bill Pritchard; sister, Julie Bemer; and numerous grandchildren and great-grandchildren.
A memorial service was held Monday, Jan. 27, at Our Lady of Lourdes Catholic Church in Poplar. At a later time, a private family ceremony will take place to honor his wishes to scatter his ashes.