Posted on
Elks' Awards, Fundraiser Banquet Slated For Saturday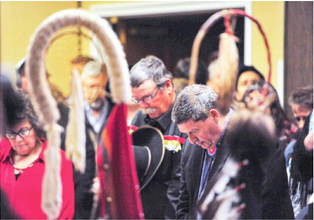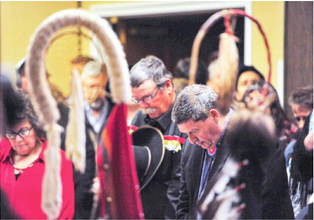 The Wolf Point Elks Lodge #1764's annual awards banquet will be held in conjunction with their A Night At The Elks fundraiser banquet this year.
Set for Saturday, Feb. 1, in the Wolf Point Elks Event Center upstairs ballroom, the evening's festivities include a dinner catered by the Optimist Club of Wolf Point. Doors open at 5:30 p.m. with dinner at 6:30 p.m.
Prize drawings will be held for a snow camo Mossberg Patriot 22250, a camo Ruger American 7mm-08 and a Charter Arms .38 Special revolver. Attendees will automatically have a chance to win the grand door prize, a XXXXXXX. There will be numerous games, lots of prizes and 50/50 drawings, as well.
The ever-popular Stock Your Cellar wine cellar drawing is back again this year. The lucky winner will take home all the bottles of wine collected. Anyone wanting to participate should bring a bottle of wine plus $5 for the drawing either to the banquet or, if unable to attend, drop off at the bar prior to the banquet.
The organization is also selling tickets for their Cash for Grabs raffle with prizes of $1,000 and $500 cash. That drawing will be held Feb. 14.
Awards being presented include Citizen of the Year to Barb Olson, Law Officer of the Year to Paul Doney, Fireman of the Year to Camarillo Burshia, Lodge Officer of the Year to Rayna DeSocio and Elk of the Year to Darla Downs.
Scholarship winner Michael Goodman will also be recognized.
Funds raised will be utilized for additional renovations at the Wolf Point Elks Event Center and other local Elks' projects.
Dinner tickets are $30 each. Tickets are available from the Elks Club or the Northern Plains Independent office. A limited number of tickets will be available at the door.