Posted on
Cowgirls Victorious Over Fairview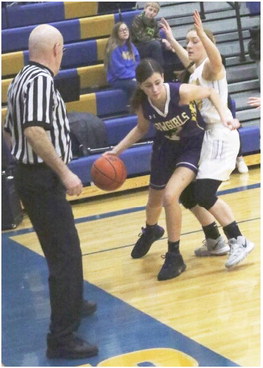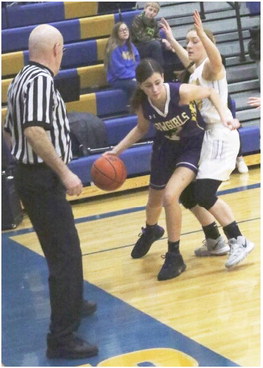 The impact of a new defense helped the Culbertson Cowgirls outscore Fairview 9-0 in the third quarter to highlight a 50-37 conference victory in Fairview on Friday night, Jan. 24.
The Cowgirls gained the upper-hand in the game with the final five points of the first quarter on a basket by Kelsie Williams and a three-pointer at the buzzer by Makena Hauge for a 21-11 advantage.
Culbertson's largest lead of the second quarter came at 31-16 on a free throw by Williams with 3:36 left. A three-pointer by Jadyn Gackle and a 12-footer by Megan Asbeck pulled the Warriors to 33-21 at the half.
Culbertson's zone defense then stepped up to hold the Warriors scoreless in the third quarter to take a 42-21 lead. Megan Granbois scored four points, including a basket off a pass from Ashtyn Ator, in the quarter. Hauge added three points in the period.
The scoring of Gackle helped Fairview battle back to 44-29 with 4:19 still left in the contest. The Cowgirls responded with the next four points on two free throws by Hauge and a hoop by Granbois.
Fairview tallied the game's last six points for the 50-37 final.
Culbertson's top scorers were Williams with 16, Fallon Sun Rhodes with 13 and Hauge with nine points.
Also scoring were Koree Marchwick with six, Granbois with six, Ashtyn Ator with four, Alicyn Ator with two and Perla Burciaga with two.
Gackle accounted for 19 of Fairview's points. Asbeck finished with eight and Teigan Taylor added seven.