Posted on
College News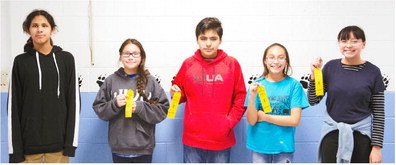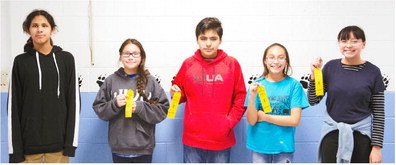 Ashton Handy of Poplar has been named to Dickinson State University's Dean's List for the 2019 fall semester.
Montana State University in Bozeman has announced its undergraduate honor rolls for fall semester 2019. Included on the rolls are area students: Drue Nelson and Abby Reidle, both of Bainville; Brooke Larson of Brockway; Thomas Fritz and Jayne Haynie, both of Circle; Joseph Bawden*, Macy Kirkaldie, Jacob Martin and Lucas Oelkers, all of Culbertson; Emily Skyberg* of Fort Peck; ChyAnn Clampitt* of Frazer; Makkell Baillargeon, Luke Breigenzer*, Autumn Gault, Logan Gunderson, Bailee Holstein, Madison Knodel, Garrett Lloyd, Benjamin Miller, Abigail Schultz, Rachel Sigmundstad and Sage Sukut, all of Glasgow; Seth Prevost of Lambert; Thor Lancaster of Medicine Lake; Chloe Koessl, Sophia Koessl, Trevor Toavs* and Nicole Williams*, all of Nashua; Isabelle Four Star, Kelsie Neubauer*, Tristan Sun Rhodes, Logan Young and Lyndsey Young, all of Poplar; Bridger Waters of Richey; Trey Bloesser, Riley Hagler and Matthew Trzinski, all of Savage; Tucker Gaustad, Cameron Hagfeldt and Keenan Reller*, Scobey; Jordan Baxter, Clay Carpenter, Mateya Coffman*, Joshua Delaney, Brooke Franklin, Cammy Heck*, Seth Indergard, Aubrey Kessel, Autumn Larson, Josef Mindt, Logan Peterson, Katelyn Ricci, Carlee Strasheim*, Madison Thiessen and Kyle Topp, all of Sidney; and Monica Brown*, Thomas Brown*, Christian Hustad, Jacqueline Karge, Pryce Paulson and Kaitlyn Toavs*, all of Wolf Point. Students with a 4.0 grade point average for the semester were named to the President's List. An asterisk follows their names above.
*** Thank You
We, the family of Howard Bemer, would like to send a heartfelt thank you to everyone who attended his services, reached out and gave us their condolences, and traveled long distances to share in our grief during this difficult time.
We would especially like to thank Val Gorder for her assistance and wisdom, Ann Wienke, Jason Payne and Bob Hopkins for their beautiful music, Fr. Michael Schneider for officiating, Sister Barbara for leading the rosary, Grant Stafne for giving the eulogy, Susan Messerly for reading the obituary, the BIA Activities Committee for providing the meal, and everyone else who brought desserts, food, flowers and plants.
Your kindness has been a great comfort to us and your prayers were especially appreciated.
The Family of Howard Bemer
Frazer students (left to right) Christopher Fox, Adeline Smoker, Noah Talks Different, Dallas Boushie, Kailianna Boushie and Madison Knowlton (not pictured) were winners at the school's spelling bee Jan. 22. Kailianna Boushie placed first, followed by Dallas Boushie, Talks Different, Smoker, Fox and Knowlton. They will compete at the district competition in Nashua on Feb. 6.
(Submitted photo)