Posted on
Barbara Vinger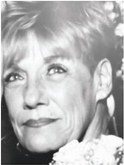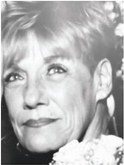 Barbara Vinger, 80, died Jan. 18, 2020.
Born in Baltimore, Md., she grew up in Edmonds, Wash., and attended Edmonds High School.
In recent years, she and her husband, Dennis, shared homes in Wolf Point and Surprise, Ariz., and loved traveling in their motorhome. They moved to Surprise permanently several years ago.
She was supported by a loving family. Barb will be remembered for her vibrant and fun spirit, her generous and loving nature and her sharp sense of style.
She is survived by her husband, Dennis; children, Scott, Kimber and Jamie; her brother, Jim; and several grandchildren and great-grandchildren.
No services are being planned at her request.