Posted on
Monty Fisher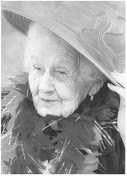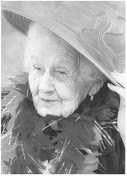 Monty Pearl LeVay Fisher, 86, of Miles City, formerly of Poplar, died Jan. 3, 2020, at the Billings Clinic.
She was born in Poplar April 2, 1933, and resided there for most of her life until they retired, moving to Miles City in 2011. She married Russell James Fisher Aug. 17, 1957, in Poplar. This union spanned nearly 59 years until Jim's death in 2016. Three children, Ed, Bobby and Julie, were born to this marriage. She devoted the majority of her life to being a farm wife and mother. She and Jim did everything together. With hard work and support of each other, they operated the farm and ranch.
She was a mom and grandma in every meaning of the word with her nurturing, supporting, encouraging, teaching, comforting and caring ways, not only for her children and grandchildren but with any child around. She was known for her cooking and baking. If you ever stopped by the house for coffee or for a meal, you always had a cookie, cake or pie and you never left hungry.
She enjoyed good old country music and dancing. She also liked sewing, playing cards, rodeos and watching Jeopardy. She was a strong woman with great faith who, in times of others needs, would put those before her own.
She is survived by her children, Ed, Bobby and Julie; three grandchildren; and three great-grandchildren.
Visitation was held Wednesday, Jan. 8, from 1 to 6 p.m. at Stevenson & Sons Funeral Home in Miles City followed by a vigil service at 6 p.m. Mass of Christian Burial will be held Thursday, Jan. 9, at 10 a.m. at the Sacred Heart Catholic Church. Interment will follow in the Eastern Montana State Veterans Cemetery in Miles City.