Posted on
Carol Holmes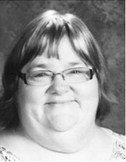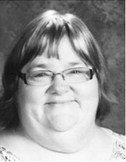 Carol Jean Holmes of Great Falls, 60, died Dec. 28, 2019.
She was born to Raymond Curtis Biem and Mary Louise (Isle) Biem Aug. 15, 1959, in Wolf Point. The Biem family relocated to Glasgow, where she completed grade school.
In 1979, she met Terry Steven Holmes and, in 1985, the two were married in Havre. They moved to California briefly, but made their home in Milliken, Colo. In 1993, she began working as a special education paraprofessional at Milliken Middle School and retired in 2016 with 23 years of teaching.
After retiring, she returned to Montana and settled in Great Falls with Terry. Even after retirement, she had a burning desire to continue influencing today's school students and returned to work part time in the Great Falls Public Schools where she continued until the summer of 2019.
She had a heart of servitude and always put others before herself. The most important things to her were her family, her friends and her church.
She is survived by her husband, Terry Steven Holmes of Great Falls; children, Andrew Biem of Conroe, Texas, Alisha of Greeley, Colo., and Amanda Holmes of Great Falls; three grandsons; and brothers, Ronald Biem of Havre, Randy Biem of Monongahela, Pa., Robert Biem of Benson, Ariz., Ernest Biem of Havre and Raymond Biem Jr. of Great Falls.
A memorial service was held Wednesday, Jan. 8, at 9 a.m. at Crossroads Memorial Church in Great Falls, with burial following at Highland Park Cemetery in Havre.