Posted on
Billings Runaway May Be In Area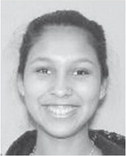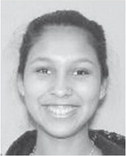 A Billings 16-year-old runaway may be hiding in the Wolf Point area, her family members believe.
Mary Josia Hagestad was last seen Dec. 20. She is described as a 6'0" American Indian with brown hair and brown eyes, weighing 135 pounds.
The Billings Police Department is the investigating agency.
Anyone who sees Hagestad is asked to call 911, the Roosevelt County Sheriff's Office at 653-6240 or the Wolf Point Police Department at 653-1093.