Posted on
William Fast Horse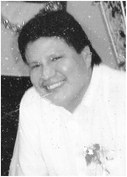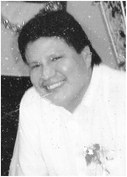 William Fast Horse, 43, of Brockton died Friday, Dec. 13, 2019, in Poplar.
He was born in Poplar Nov. 24, 1976, to Keva Spotted Bird Ramsey and Edwin Fast Horse Sr.
He was active in basketball.
Survivors include daughter, Shania Dahlberg; sisters, Almyra Gray Hawk of Brockton and Amber White Bear of Fargo, N.D.; brothers, Lawrence, Edwin "Chief" Fast Horse of Poplar and Troy Fast Horse of Brockton; and numerous grandchildren.
A funeral service was held Saturday, Dec. 21, at the Brockton Cultural Center. Interment was at the Riverside Presbyterian Cemetery. Clayton Stevenson Memorial Chapel of Wolf Point was entrusted with the arrangements.