Posted on
Thomas Payne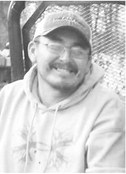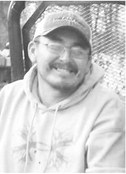 Thomas Joseph "TJ" Payne Sr., "Wamni Wagan Hokshina," High Eagle Boy, 39, died Dec. 12, 2019, at his home in Wolf Point.
He was born Nov. 21, 1980, to Thomas Franklin Payne and Darla Jackson. He grew up in Oswego and Wolf Point area. He attended school in Wolf Point and Frazer.
He worked for A& S Industries as a machine operator and as a ranch/farm hand for the Fort Peck Tribal Ranch and along with other farmers on the river bottom including his uncle Carl.
He moved to Louisiana and returned back to his home where he spent time with his daughter, Kaelyn, and his nephew, Jaxon.
He played baseball youth sports in Wolf Point and was a fan of the Chicago Bears. He enjoyed spending time with his family and friends. He grew up with his siblings and cousins. He enjoyed hanging out with his cousin Carl "Kid" Payne. He was always laughing and had a great sense of humor.
He is survived by his children, Tommy Payne, Kaelyn Payne and Dakota Payne. He took good care of his nephew, Jaxon. He is also survived by his father, Thomas Franklin Payne; and siblings, Olyn Payne and Jeanette Payne.
Funeral services were held Friday, Dec. 20, at the new Community Hall in Wolf Point. Interment was at the Oswego Presbyterian Cemetery. Clayton Stevenson Memorial Chapel of Wolf Point was entrusted with arrangements.