Posted on
Sharon Damm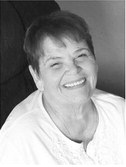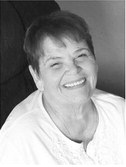 Sharon Lea Hansen Damm, 64, died Dec. 21, 2019, in Poplar.
She was born to Edwin and Emma Hansen on April 28, 1955, in the old Culbertson hospital. She attended eight years of school at the McCabe Country School. Her freshman year, she began Culbertson High School. She graduated from Culbertson High School in 1973. In the fall of 1973, she went to school in Butte. Her college days did not last long however; she was homesick for the farm.
She went on to hold many different jobs. A couple of her favorites were postmaster in McCabe and daycare in Culbertson.
On Nov. 2, 1975, she gave birth to her daughter, Rebecca "Becky" Lea. She married Bert Damm on June 9, 1980. They later became foster parents to several children. Of these children, she later adopted Andrea Lynn, Lee Harrison, Darian Anthony and Christian Rayne.
She loved nothing more than to watch her children and grandchildren play sports. The Culbertson Cowboys and Cowgirls were her ultimate favorite high school teams. However, she had an undying passion for the Minnesota Vikings. She loved rooting for the underdogs. She spent many Sunday afternoons screaming at her TV, even after several people pointed out that the Vikings couldn't hear her.
She loved gardening, knitting and having coffee with friends. She enjoyed attending church and worshiping the Lord. Her faith in the Lord was an inspiration to many. She was baptized and confirmed at the Ebenezer Lutheran Church in Dane Valley.
Her favorite TV show was the Price Is Right, but she also loved to cry at Hallmark and Lifetime movies.
In 2016, she met Joe Rogers and she shared her last three years with him. He became an integral part of her family. She also loved spending time with her grandchildren.
She had a big heart and helped anyone in need. She always put her family first and her selfless nature knew no bounds.
She is survived by her sister, Marlene Bohannon of Fargo, N.D.; daughters, Becky Pederson and Andrea Damm of Culbertson; her sons, Lee Damm and Darian Damm of Culbertson and Christian Damm-Billings of Bismarck, N.D.; five grandchildren; and special friend, Joe Rogers.
A memorial service will be held 1 p.m. Saturday, Dec. 28, at Bethel Community Church in Culbertson.