Posted on
Thomas Nyquist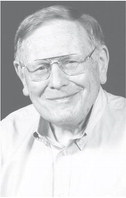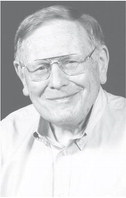 Thomas Eugene Nyquist, 88, died Dec. 2, 2019, in New Paltz, N.Y.
He was born June 20, 1931, at home on a wheat farm and cattle ranch homesteaded by his parents, northeast of Froid. He lived through the Depression and the Dust Bowl, rode a horse to the one-room Hammond country grade school and graduated valedictorian of a class of seven.
He had big dreams and headed to college planning to major in journalism. But, after serving in the Army on Okinawa during the Korean Conflict and traveling to Japan and Taiwan, he returned to study political science at Macalester College in Minnesota. There, he met his bride and subsequent wife of nearly 63 years, Corinne, who was studying international relations. He earned a masters at the University of Montana in Missoula, worked two years as a social worker, then finished a PhD in African studies at Northwestern University in Illinois.
He pursued his PhD research in rural Sudan during its civil war, with wife and children in tow. After graduation, a Fulbright Scholarship took them to Apartheid South Africa for 18 months. The family moved to New Paltz in 1968 where he was professor of African studies at the State University of NY in New Paltz and later an administrator at SUNY Central in grants development.
He had a strong desire for a life of meaning lived for society and mankind. He served on and then chaired the New Paltz Village Planning Board and the New Paltz Police Commission, was elected to the Ulster County Legislature and the New Paltz Village Board becoming deputy mayor, acting mayor, then elected mayor for four four-year terms.
As mayor, he was concerned with infrastructure, but also livability. He oversaw construction of miles of beautiful brick and stone sidewalks and brought into being three village parks. He maintained his international interests by forming a sister city relationship with Niimi/ Osa, Japan, and by hosting a delegation from the USSR.
He served on the boards of the YMCA, Ulster Performing Arts Center, Wallkill Valley Rail Trail, Historic Huguenot Street, and was a member of Rotary International and the Paltz Club. On the Board of the International Partnership for Service Learning, he and Corinne traveled to the Czech Republic, Ecuador, England, Jamaica, Mexico and the Rosebud Indian Reservation, S.D. They were founding members and on the executive of the New York African Studies Association, and he co-edited its newsletter for nearly 50 years.
In (semi)retirement, he authored a subscription newsletter on grant opportunities for community colleges which he transitioned to a free on-line newsletter he maintained until he was 87.
He and family formed the Tom and Corinne Nyquist Foundation in 2004 using the yearly income off the inherited wheat farm in Montana to give small grants to deserving charitable groups in New Paltz and the Froid area. It also funds scholarships and an essay contest in Montana.
When a small oil lease on the Montana property came to fruition, they used proceeds to purchase the Nyquist-Harcourt Wildlife Sanctuary in New Paltz which he maintained nearly single-handedly. He took his last walk to check the sanctuary the day he died.
He is survived by his wife, Corinne (Johnson) Nyquist; son, Jonathan Nyquist; daughter, Lynn Nyquist); and four granddaughters. He was predeceased by his brothers, Dick Nyquist of Detroit and Bob Nyquist of Bainville.
Memorial services will be Saturday, Dec. 28, at 4:30 p.m. at the Reformed Church in New Paltz. An internment service will be held July 18 in Froid.