Posted on
New Principals Part Of A Pair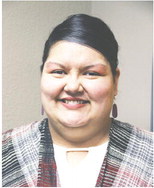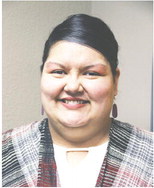 Georgie Gourneau Helms Northside
Georgie Gourneau, Northside Elementary School's new principal, was raised in northeast Montana. She met husband Greg Gourneau growing up in the area, but says the couple's connection flowered while both were taking classes at Fort Peck Community College.
Gourneau graduated from Montana State University - Billings with a bachelor's degree in elementary education in 2010. She began her education with a year at American Indian College in Phoenix, Ariz., prior to Billings and went on to earn a master's degree in administration from MSU - Bozeman.
Prior to leading at Northside School, Gourneau taught kindergarten at Poplar Elementary School, reading intervention at Poplar High School and sixth grade.
Her hobbies include singing, both in her church choir and karaoke; whitewater rafting; and reading.
She said she's drawn to administration in Wolf Point because she relates to local kids and can better understand their needs as a longtime member of the community.
Wolf Point School District superintendent Loverty Erickson told the Northern Plains Independent, "Mrs. Gourneau is learning the Northside rigor quickly and has great leadership qualities. I notice this every morning I drive by and she is standing at the crosswalk walking the students safely to the building. She works alongside her staff, setting high expectations."