Posted on
Lyle Stolen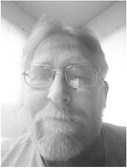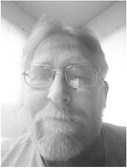 Lyle Stolen, 57, of Wolf Point died Nov. 21, 2019, at Trinity Hospital.
He was born June 28, 1962, at Trinity Hospital in Wolf Point to Edward and Carol (Peterson) Stolen. He attended grammar school in Brockway and graduated from Wolf Point High School in 1980. He and younger sister, Connie, loved horses and he taught her to ride at a very young age.
In January 1989, Lyle volunteered to help his older sister Laurie and young nephew drive a truck for their move from Montana to Arizona and remained in Phoenix for three years before moving back to help his father on the farm. He then moved to Lewistown in 2006 and remained there until settling back in Wolf Point in May 2015. He lived in various locations in Montana, Wyoming and Arizona.
Like his father and nephew, he could walk into a room knowing no one and when he walked out people shouted, "Good-bye, Lyle!" He was funny, liked to joke and always had a joke for people when they came to the VFW Bowling alley where he worked for many years before it closed.
He loved the Dallas Cowboys and NC Tarheels with passion.
After losing fingers early in adulthood, he retrained himself to bowl and shoot pool as if there were no obstacles. Lyle's pack of cigarettes were always close by and he was willing to help anyone. Unfortunately, some took advantage of his good nature. However, Lyle loved living his life his way.
He was preceded in death by his sister, Connie Stolen Hankinson.
He is survived by his sister, Laurie Stolen Suppes of Phoenix, Ariz.
He has been cremated and a service will be planned during the summer of 2020.