Posted on
Chanté Project Visits Wolf Point High School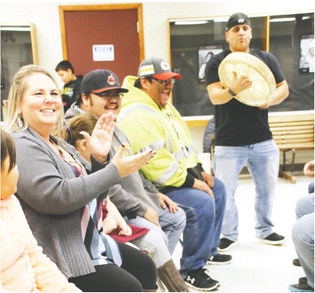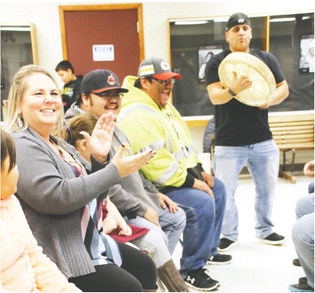 Family Engagement Night Features Fry Bread, Hand Games
Chanté Project coordinators Jamie Baker Reum and Marty Reum visited Wolf Point High School Monday, Nov. 25. Chili, fry bread and hand games were on offer during the family engagement event.
Project director Carly Hosford-Israel said the events are designed to serve as informal needs assessment efforts. She said coordinators visit each community in the area to inquire about community needs and program effectiveness.
Marty Reum said the goal was to entice families to "become more involved in what their children are doing in school and have a fun event with good energy."
He said the event was well attended. "We had about 75 people there."
Jaime Reum added, "It was an amazing turn out in Wolf Point for the first family engagement night. [...] Thank you to the parents and students for showing up. We look forward to doing this more often."
The next family engagement event is scheduled for Dec. 19 at the Brockton School. It will start at 7 to 8:30 p.m. For more information, visit chanteproject.com or call 768-6837.