Posted on
John Grandchamp III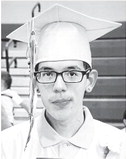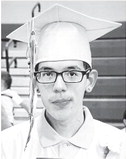 John Nelson Grandchamp III, 22, died Nov. 18, 2019.
He was born May 17, 1997, to John Grandchamp Jr. and Erika Smail in Wolf Point. He attended various schools in Wahpeton and Chemawa, Poplar and Wolf Point and graduated from Frazer High School. He enjoyed cross country throughout his school years.
He worked at Albertson's and recently was employed as a certified flagger, working on the roads.
He loved to hunt and fish. Spending time with family was important to him. He was very close to his grandparents, John and Linda, and his special nephew, Aspyn. He had a way of making people laugh, turning a serious situation into a funny one even at his own expense. He strongly believed in the Lord Jesus.
He is survived by his parents, John Grandchamp Jr. (Heather) and Erika Smail; grandparents, Thomas Smail Sr. and John (Linda) Grandchamp; and siblings, Kylin, Presley, Kalvin, Lake and Ily Grandchamp.
He will always be remembered for his name, "Mc-Lovin."
Funeral services were held Friday, Nov. 22, at the new Community Hall in Wolf Point. Interment was at Greenwood Cemetery. Clayton Stevenson Memorial Chapel was entrusted with arrangements.